India NG Wall Map Paper 23"x30"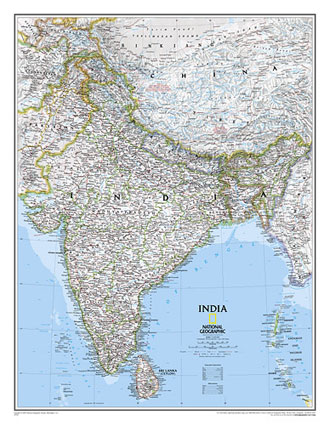 ISBN: 00620546
Author: RE00620546
See India as only National Geographic can depict it. Paper. 1:6,450,000
This map includes India, Sri Lanka, Nepal, Bangladesh, Bhutan, and more. It is punctuated with thousands of place names, and embellished with shaded relief to highlight dramatic topography in such places as the Tibetan Plateau and the Himalaya.