Circumpolar Region North 36"x43" Lamin.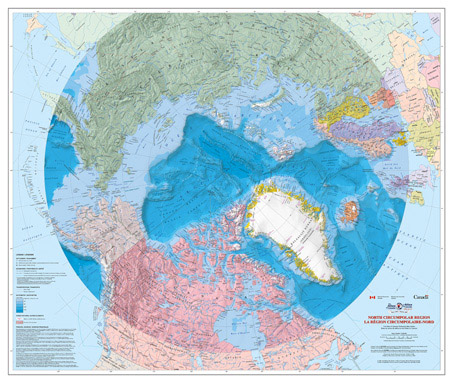 ISBN: MCR0001L
Author: Canada Map Office
A bright, accurate circumpolar arctic chart complete with bathymetric information. Laminated. 36"x43" 1:9,000,000
An arctic favourite. Produced by the Canadian Federal Government, this map includes colour-coded bathymetric detail shows ocean depths. Covers the entire circumpolar arctic region and shows the extent of pack-ice. Laminated.